Trails on Horseback
For our trail rides on horseback you should be secure in the saddle; beginners should take lessons first. Trail rides are adapted to your riding skills. We ride in groups of maximum four riders, accompanied by at least one experienced guide.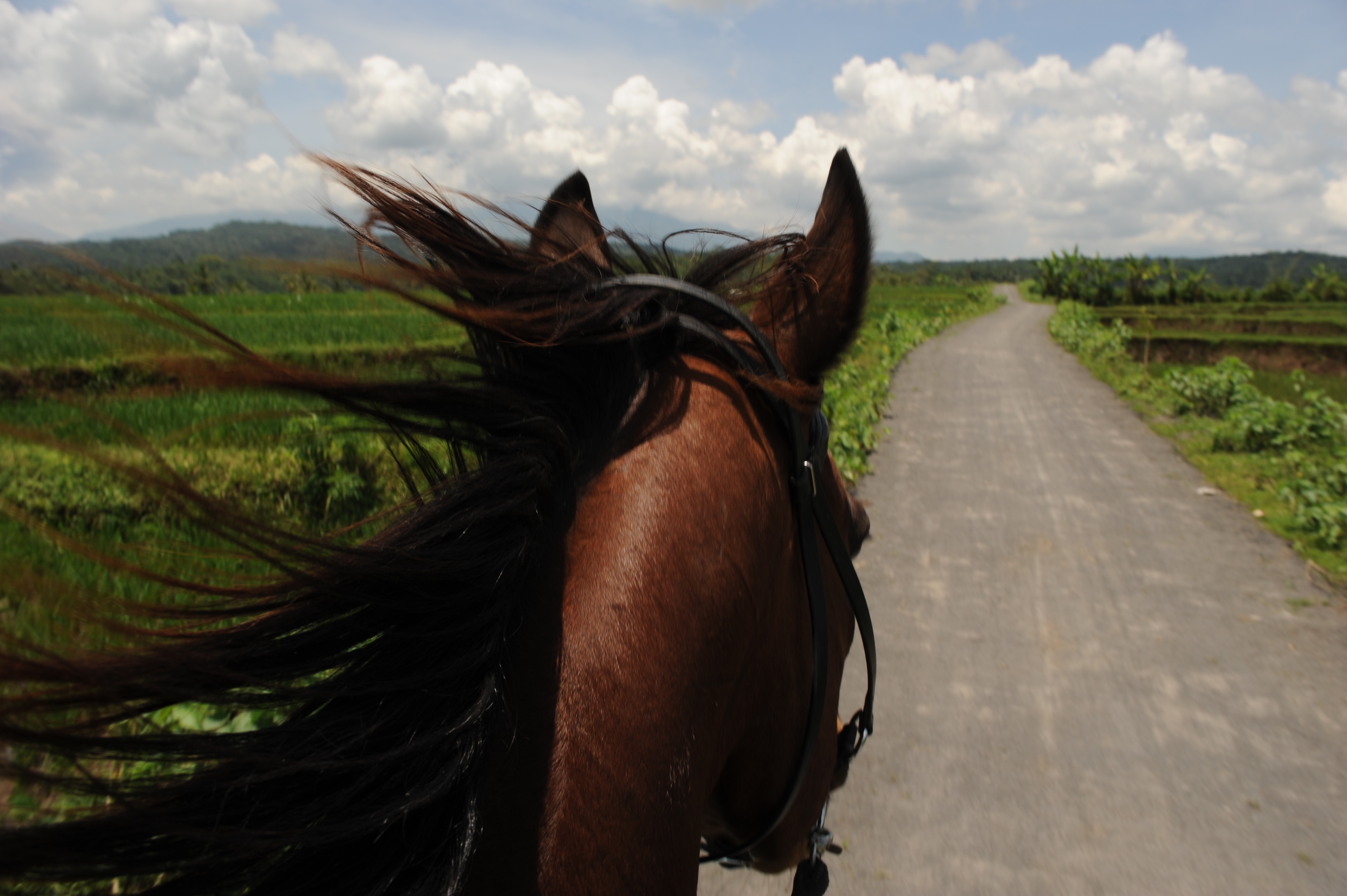 Cantering in between the rice fields.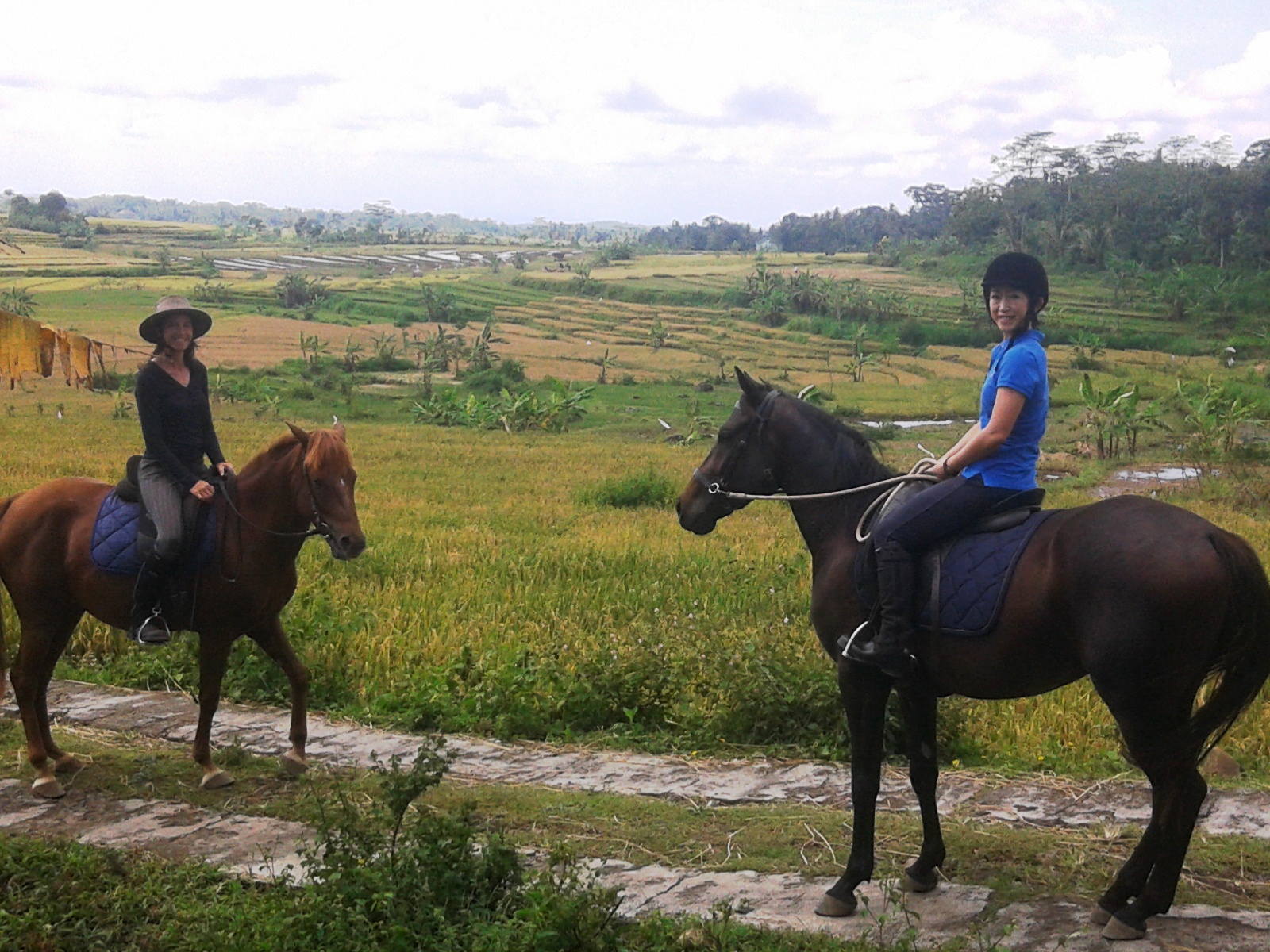 We like to take our young, learning horses out on the trail right from the start to build confidence and stamina. And they just love it!
Sawah & Kampung Trail
Experience the authentic village (or kampung) life, a beautiful view on the Volcano Merapi, enjoy the tranquil and natural surroundings with green rice fields (or sawah) where farmers work with their buffaloes.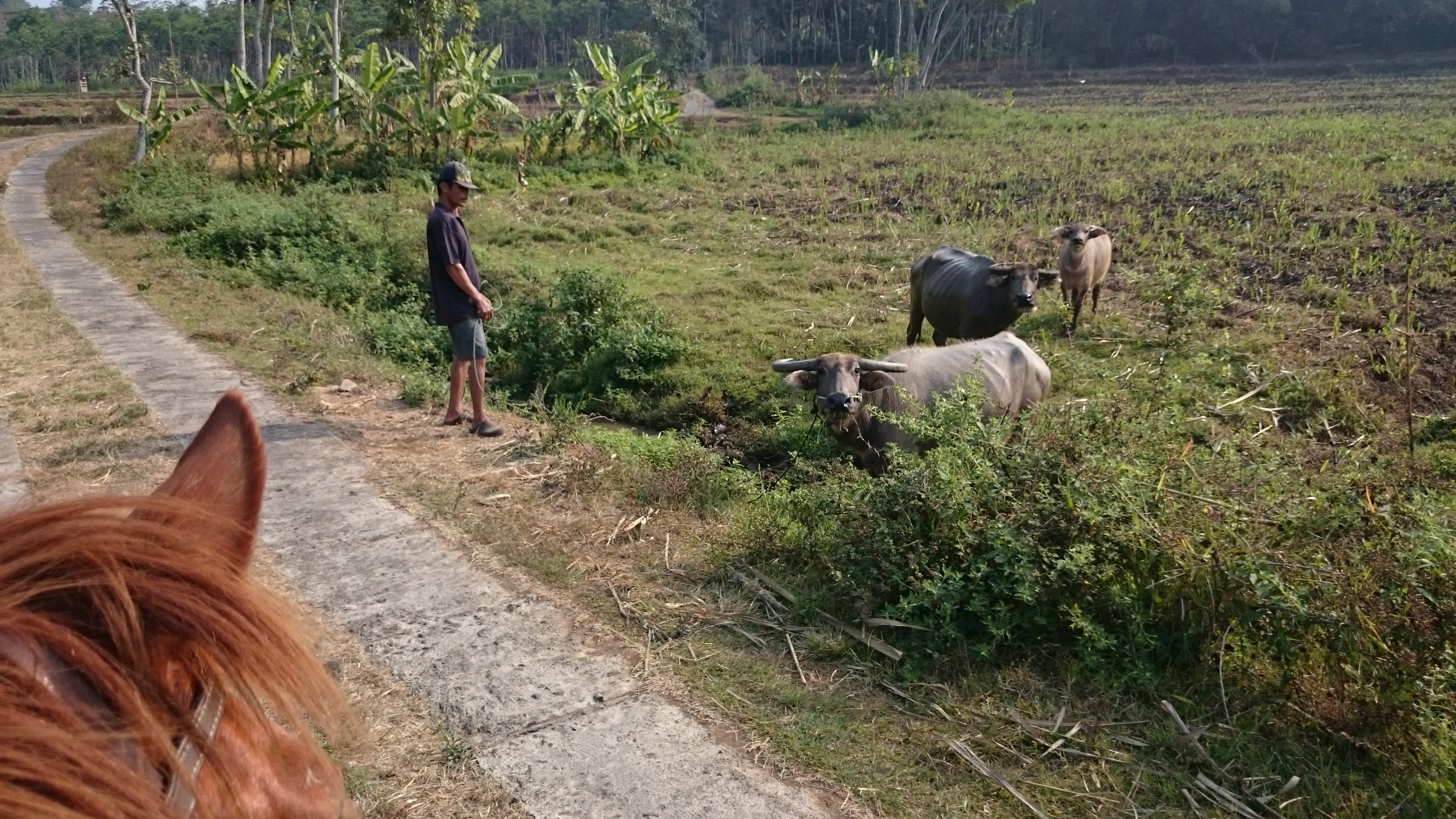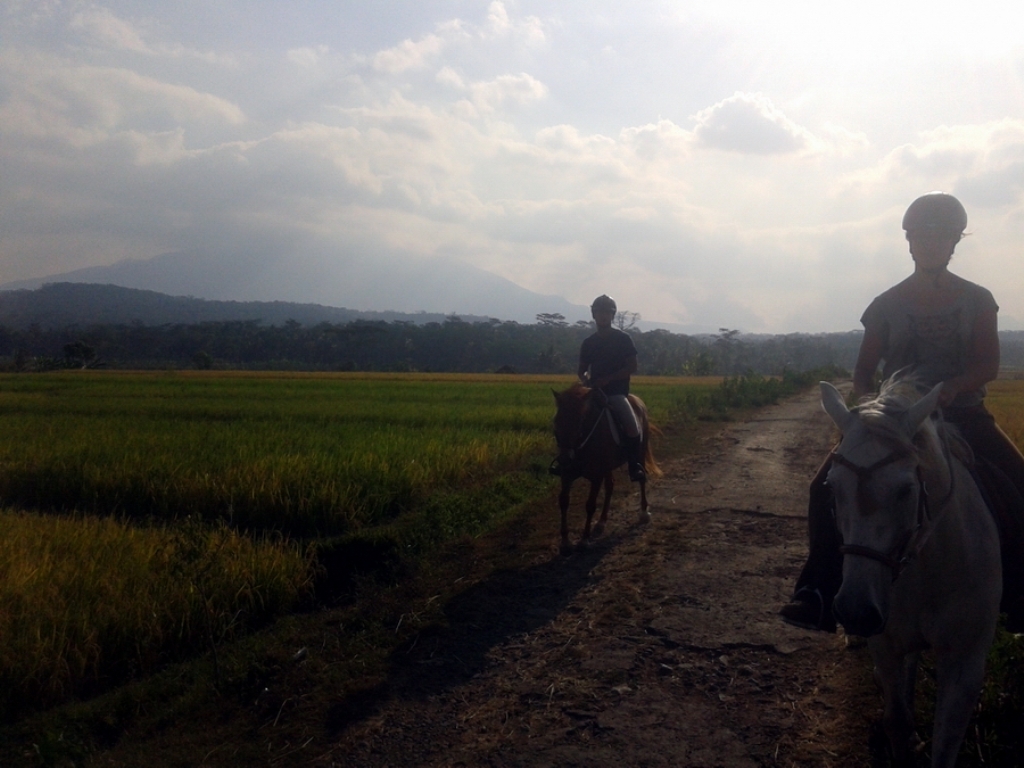 Look at this impression on Youtube that a guest made after her visit in September 2014!
Be a Jockey!
Go hacking with us to the nearby official race course with a beautiful view on the mountain Merbabu and the volcano Merapi, and become a real jockey! Let your horse run fast, feel the acceleration, the speed, the power! Only for advanced riders.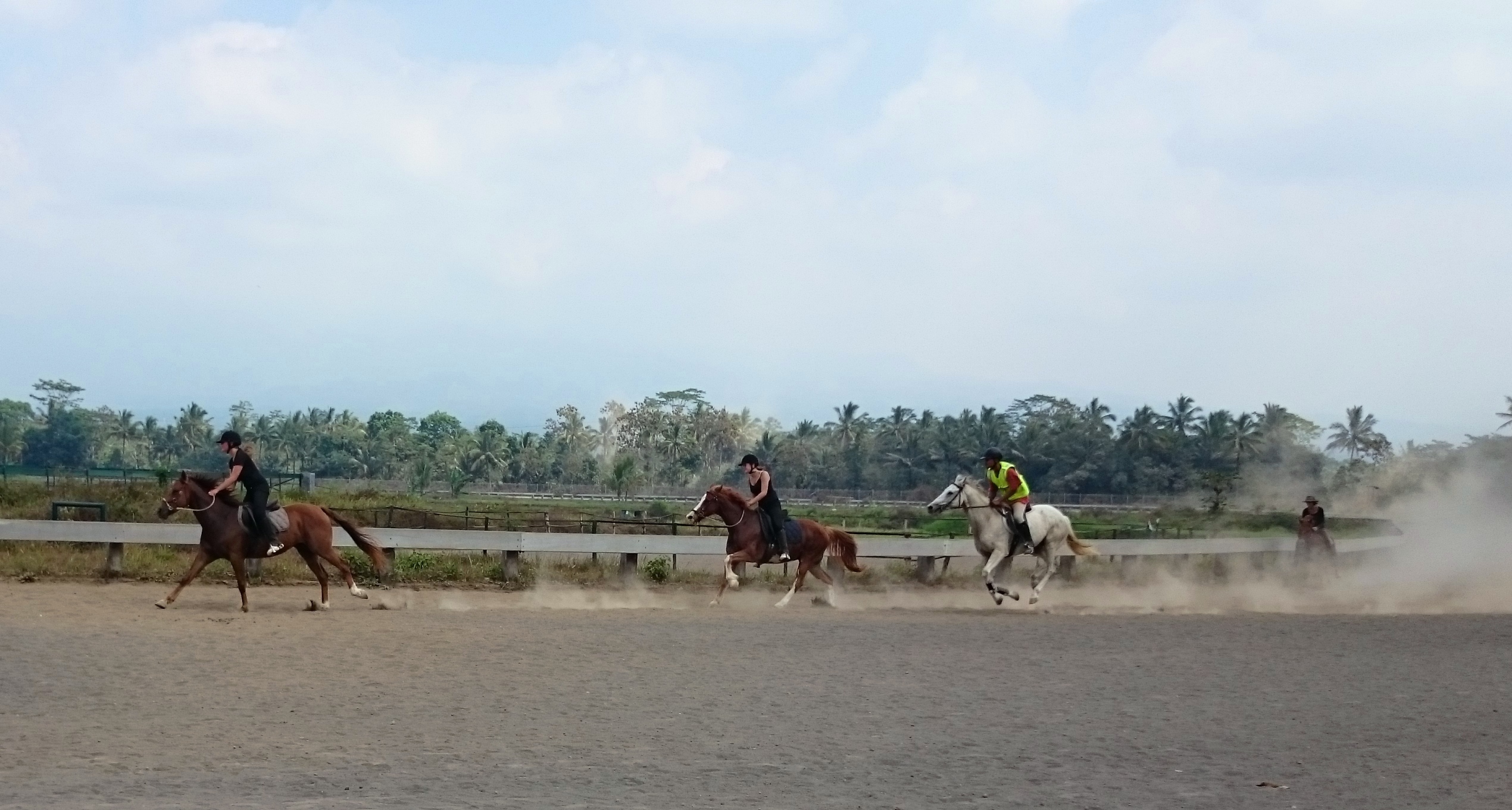 "The most exhilarating experience of my life!" one of our guests said.
br>