Contact
info@havanahorses.co.id
Jl. Sakinah Tegalwaton
Kec. Tengaran
Salatiga 50775
Please send a WA or an email, do not call, as we are working with horses.

Havedz Nugroho: +62 81575135911
Anna van Rheeden: +62 81542355473

Where To Find Us
At the Exit Salatiga of the toll road turn left. Then, after 200 meters you will see a sign "Tegalwaton" and a sign of Havana Horses: turn right. Follow the road up. After approximately 900 meters you will find Havana Horses on your left.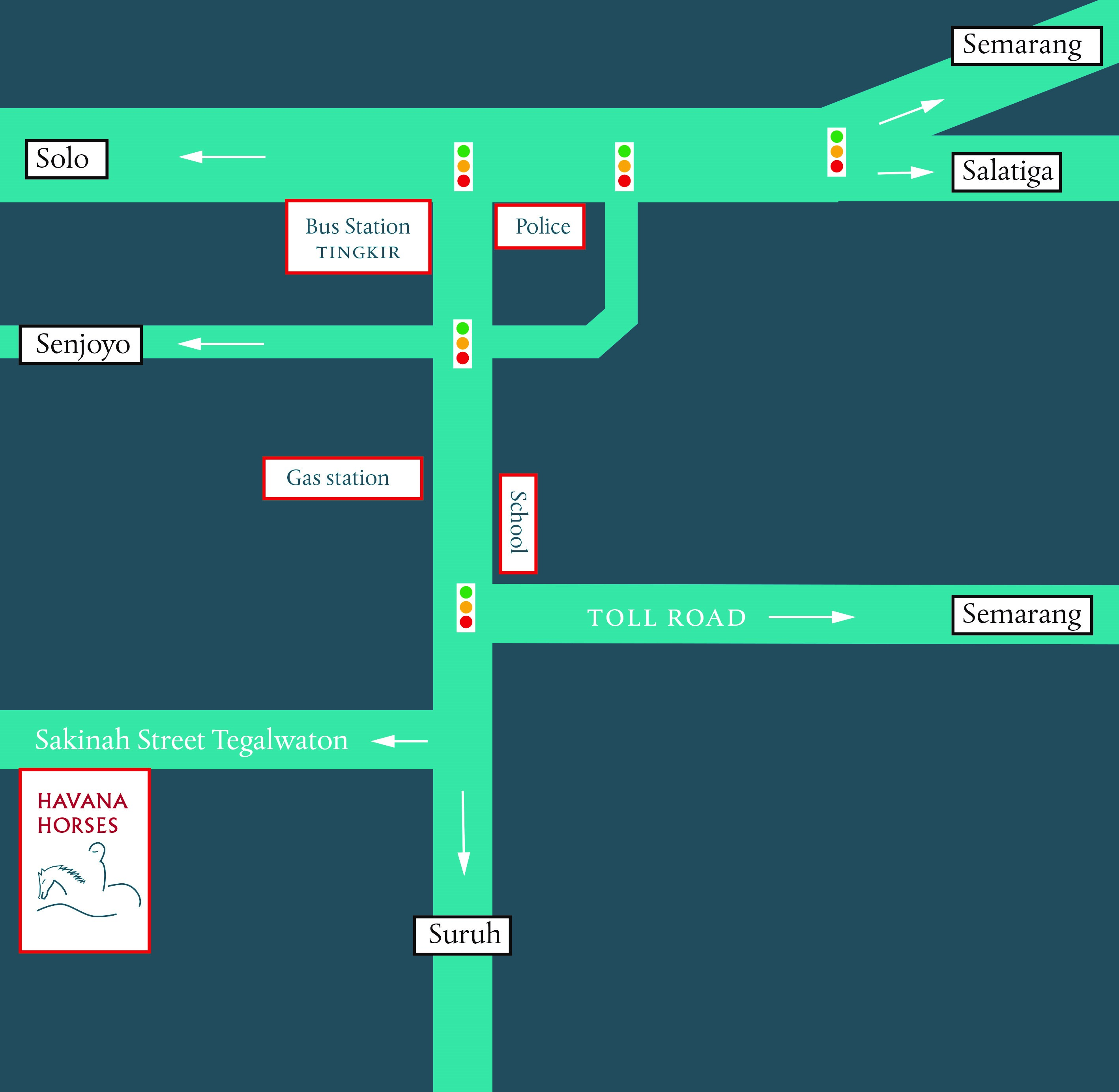 On Google Maps
Havana Horses is located at the Sakinah Street, on Google Maps called 'Tegalwaton Street', in the village Tegalwaton.
On Instagram
Havana Horses
On Facebook
Hadewych Anna van Rheeden
Our latest brochure, from October 2017!