Horse For Sale
At this moment Cedric is for sale. Feel free to contact us when you are interested in offering a horse friendly and loving home.

At Havana Horses we breed an Indonesian all round sport horse; the strong and hardy Indonesian pony crossed with the Australian and New-Zealand Thoroughbred, suitable for trail rides and trekking, dressage and jumping. Our horses are well-balanced, both mentally and physically!
Meet our Horses
Our horses are of local breeds (Sandalwood, Sumba) crossed with Australian or New Zealand Thoroughbred, all born in Indonesia. Our robust horses have different personalities and temperaments but in general are curious and friendly, and amazingly sure-footed. All our horses go barefoot, and are trained without the use of bit or spurs, or any other means of force.
April Chestnut filly (28 April, 2016), Fitri x Indonesian TB.
Our gorgeous little mare Fitri, born in the herd at Havana Horses in 2008, in 2016 gave birth to April - in the photo below April stands on the left. A tremendously pretty young mare, just as energetic as her mother, and with the same open and eager character as her grandfather, Super!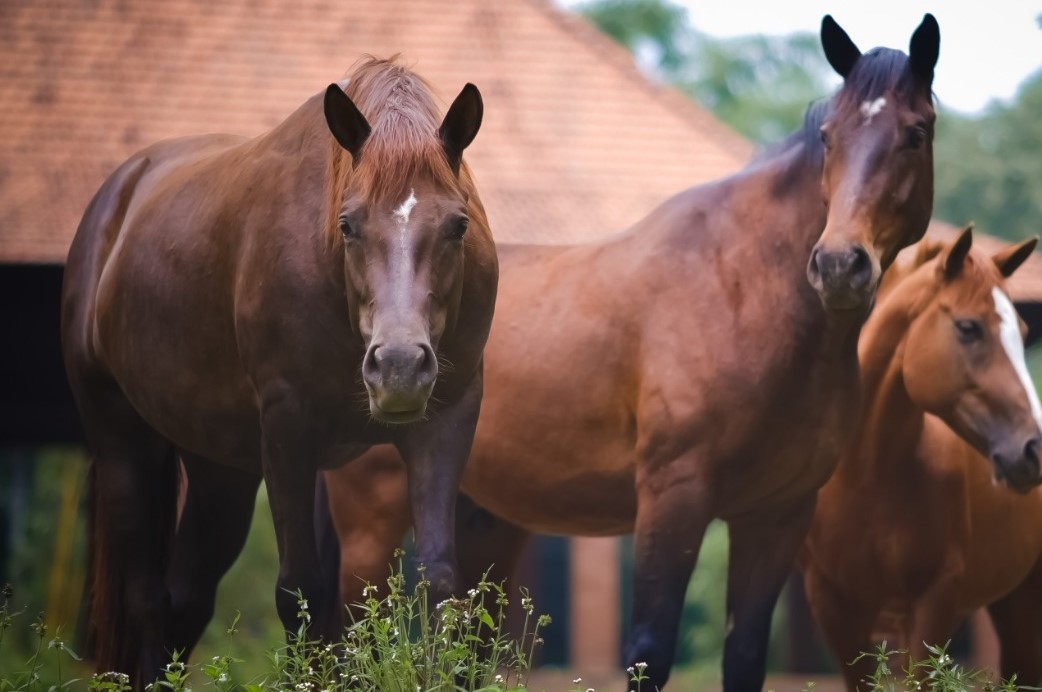 Cedric Chestnut gelding (November 2013), Indonesian crossed pony.
Cedric has a lively, playful and strong character! At a young age he has been trained as a carriage horse and some mental scars of those days are still present. However, with time, herd life and patient training we are slowly replacing his bad memories with good ones!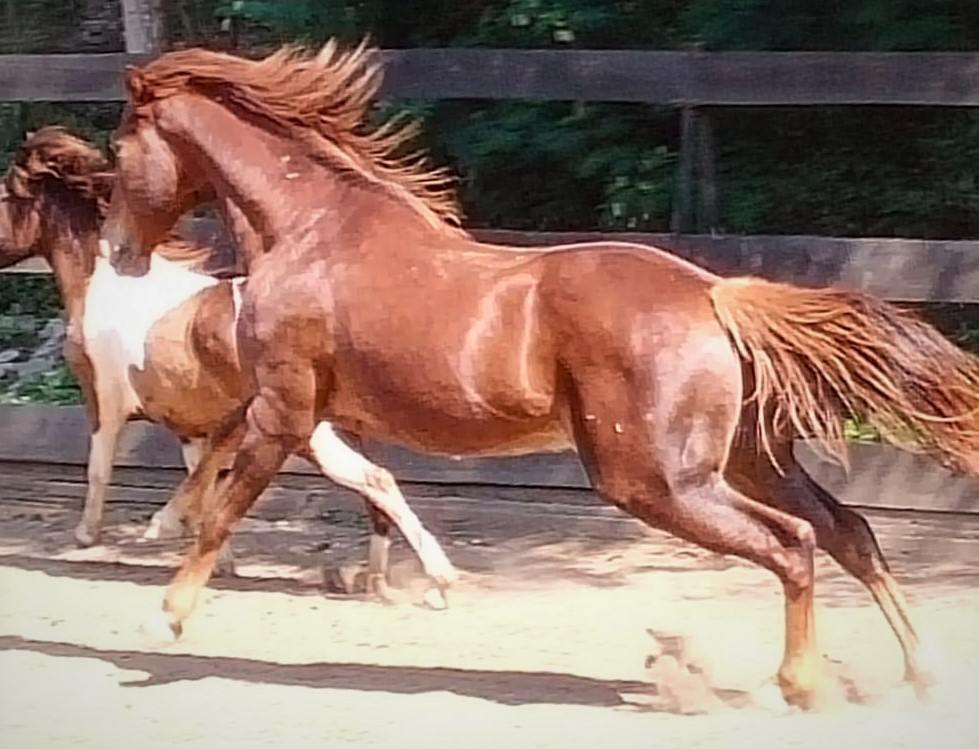 ChaCha Dun palomino mare (2007), Indonesian Sumba pony.
ChaCha is cheeky ChaCha! The owner of ChaCha decided to board her at Havana Horses to enjoy natural herd life to become fully healthy and strong, before she will move to her new home in Spain.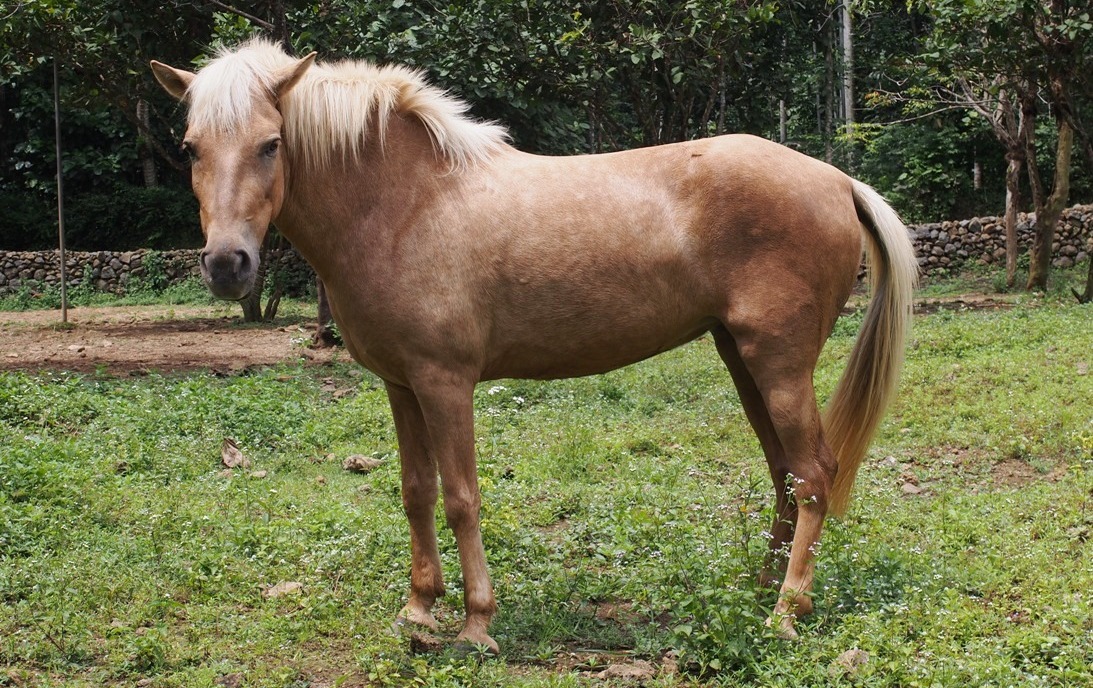 Donovan Grey gelding (April 14, 2006, passport), Local TB.
He came to live with us when he was only one month old, and since then has given us quite some food for thought and many valuable lessons - being a very clever and sensitive, but also dominant horse with a number of physical issues. Now that he is mature though, he essentially is a very calm, trustworthy and very good riding horse. Besides, Donovan is the ideal photo model for video and photo shoots!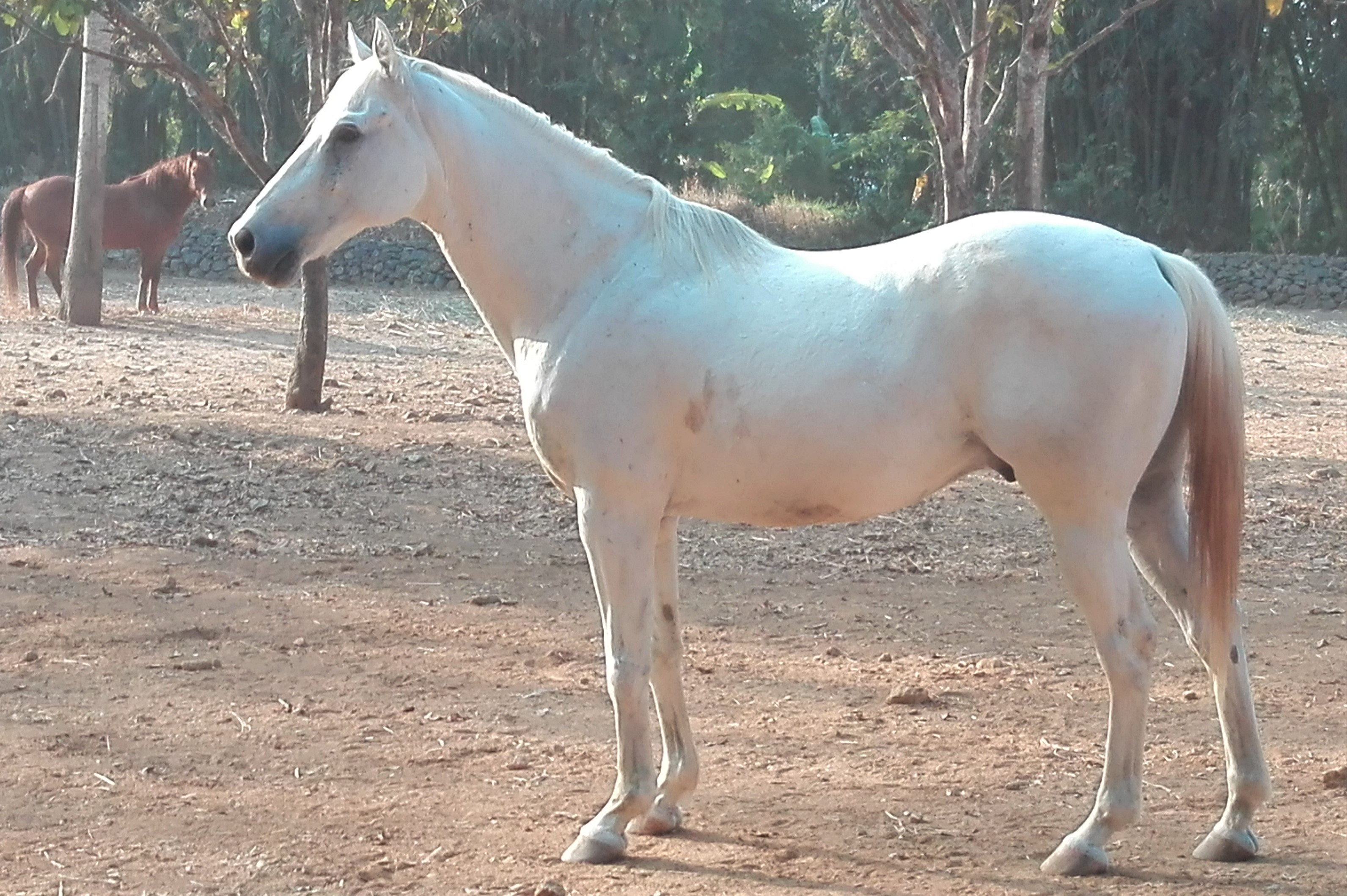 Fargo Brown-black gelding (2019), local TB.
This promising young gelding was born in a racing stable but now enjoys herd life to the fullest. The first day Fargo arrived at Havana Horses he has been walking non-stop for one day and one night. Now he is big buddies with young Wulan. We give him time to grow strong physically and mentally before we start serious work with him. Being very kind and calm, Fargo surely is a charming horse!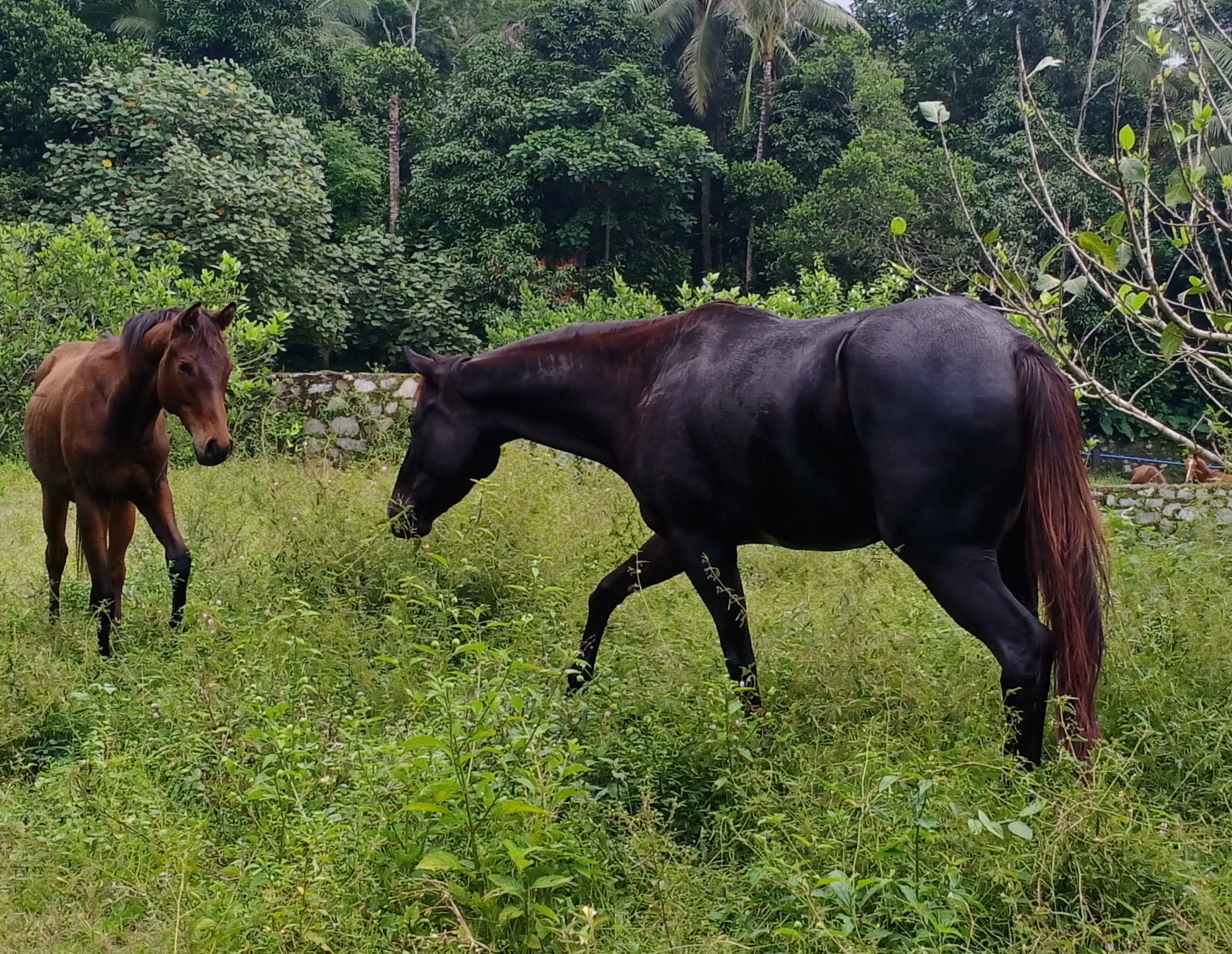 Fitri Chestnut mare (September 23, 2008), Sandalwood Super Emas x Local TB.
Our first born in the herd at Havana Horses, Fitri has grown into an independent, clever and sensitive mare, incredibly energetic, sure-footed and light on her feet. And now she is the mother of beautiful April! Fitri knows how to carry her body with balance and pride. Moreover, she is a great teacher as she loves to connect with people. How she takes after her father, Super!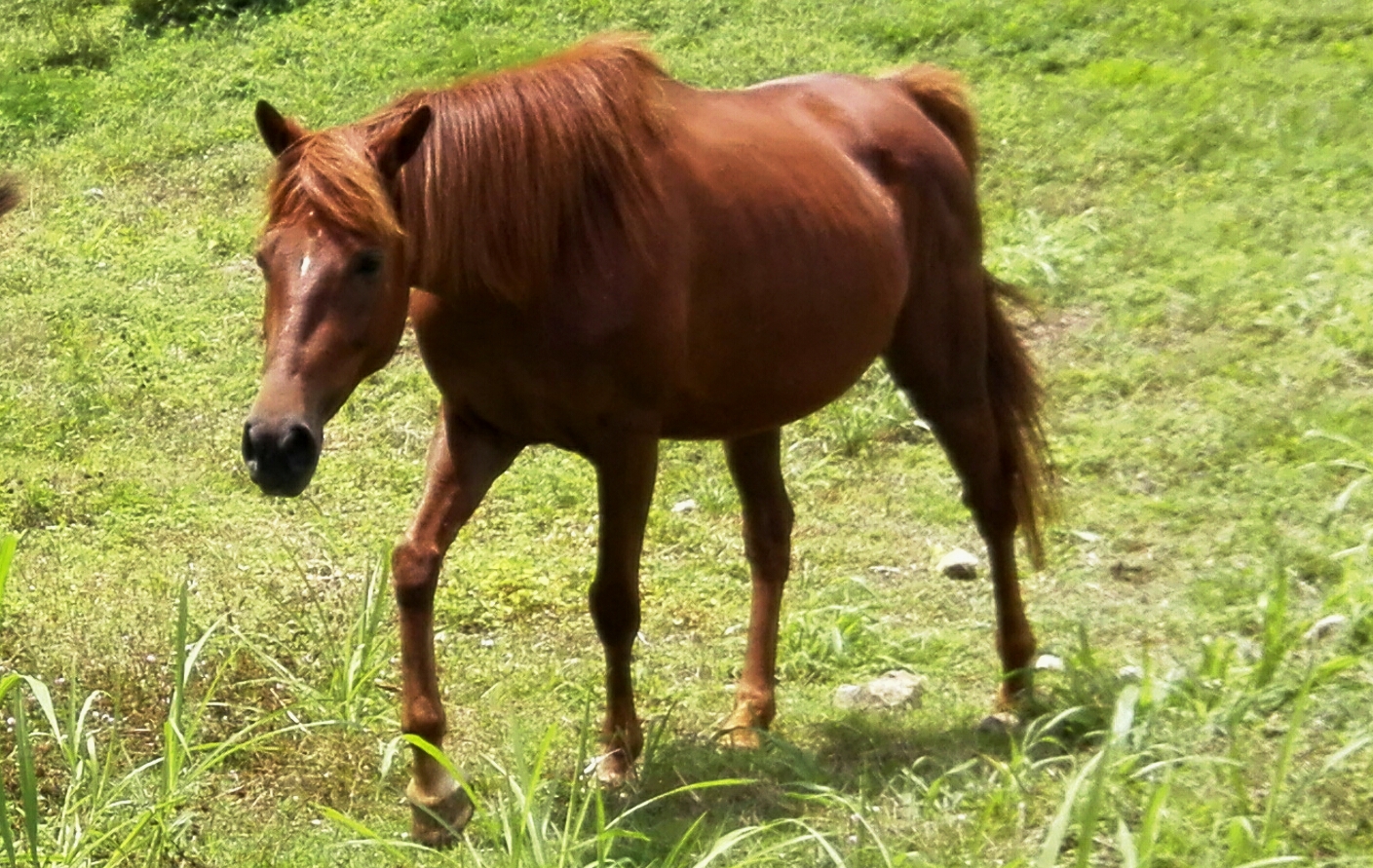 Lucky One Chestnut gelding (2009), Indonesian Warmblood.
His previous trainers gave up on him, as he was 'unmanageable and untrainable'. Luckily his owners sent him to Havana Horses for a second chance! He is a severely traumatized and extremely sensitive horse, but he has gained so much more calmness and confidence by our respectful and gentle approach.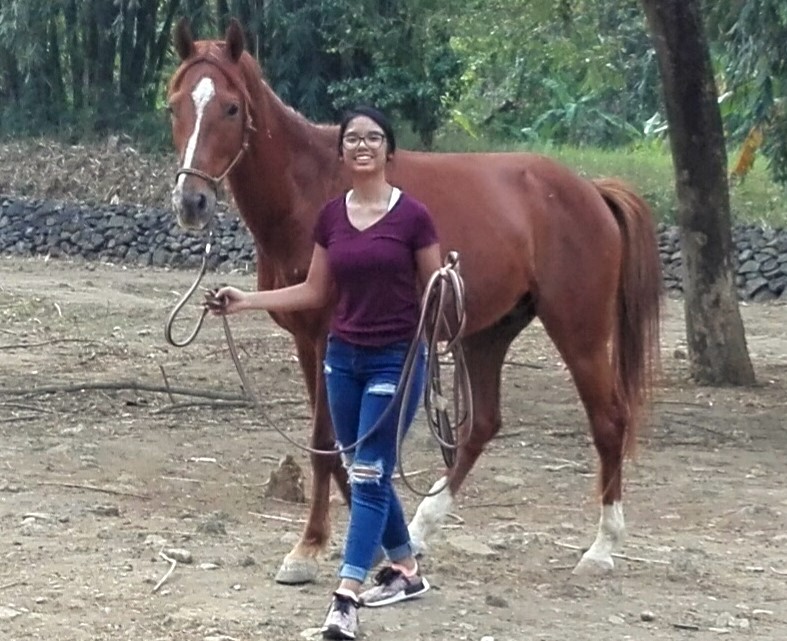 Matahari Chestnut mare (2008), Indonesian TB.
Pretty mare Matahari has quite a history. She has been living at Havana Horses since she was 4 years old and has been the lead mare of the Havana herd for years and years. At one point, however, she decided there were enough suitable canditates for female leadership and she took a step back, letting Sandy take over. Then, she changed owners and she moved someplace else where she foaled Wulan in October 2021. When we visited her we found her in such an emaciated state, that she couldn't produce milk for her baby of 3 months at that time. We decided to take her home. Matahari is still recovering from malnourishment and bad hoof care, but luckily her beautiful baby boy, Wulan, has recovered well and is doing just fine!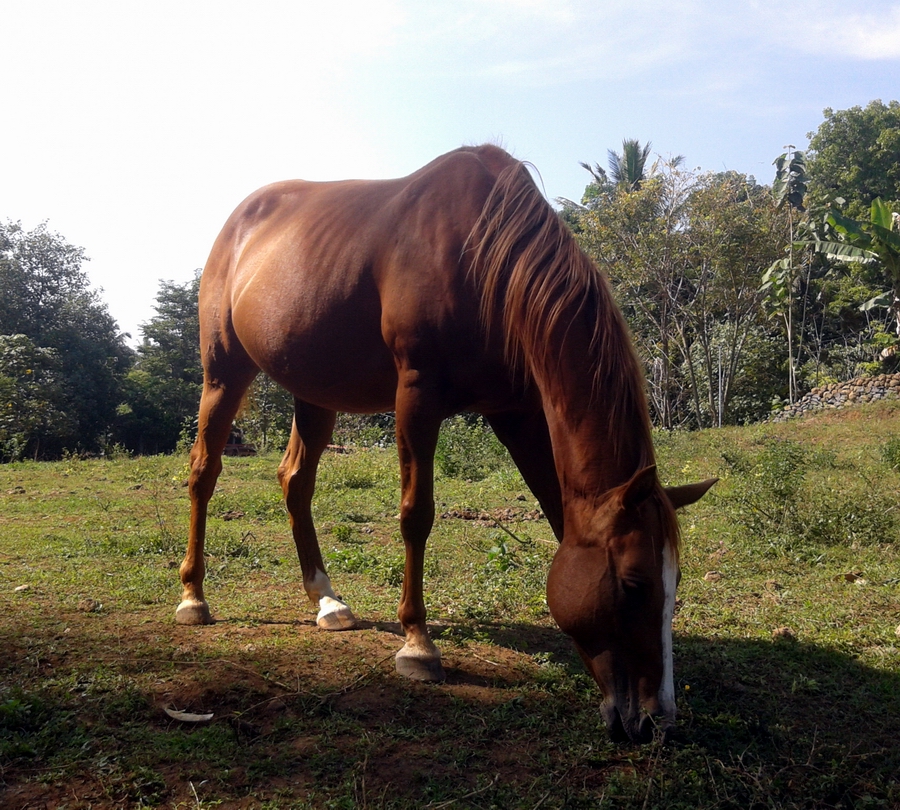 Rangga Silver taffy gelding (2008), Sumba/Sumbawa.
Rescued by JAAN (www.jakartaanimalaid.com) from a cruel death on the streets of Jakarta, Rangga has been adopted by Havana Horses to start a new life in optimal circumstances and good health. At the time when Rangga was rescued, he suffered from severe food poisoning causing acute founder, so painful that it was impossible for him to walk.Unfortunately his feet will never heal completely. Nevertheless, with his delightful character he is a well-respected member of the herd and a kind and caring uncle for the young ones. Rangga's upkeep is sponsored by our Dutch friends Jack van der Leden and Martine Kempers. You can also sponsor Rangga and/or the Jakarta Animal Aid Network by making a donation. For more information do contact us.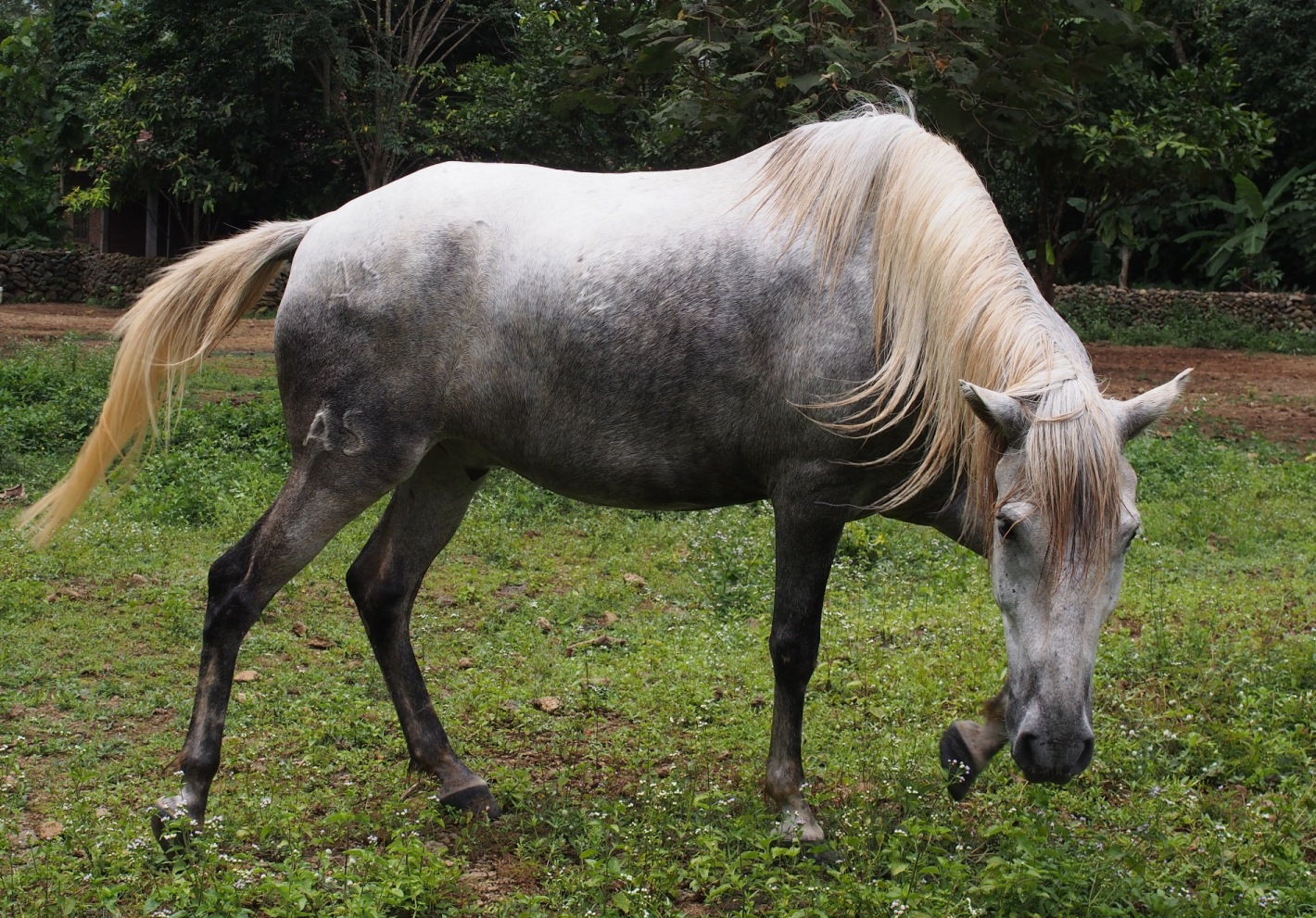 Sandy Bay mare (2010), Indonesian miniature pony.
What a delightful pretty riding pony she is, clever and strong. Did you know she is currently the most serious candidate for being the lead mare of the herd? Oh, and she is oh so sweet and patient with the very young riders!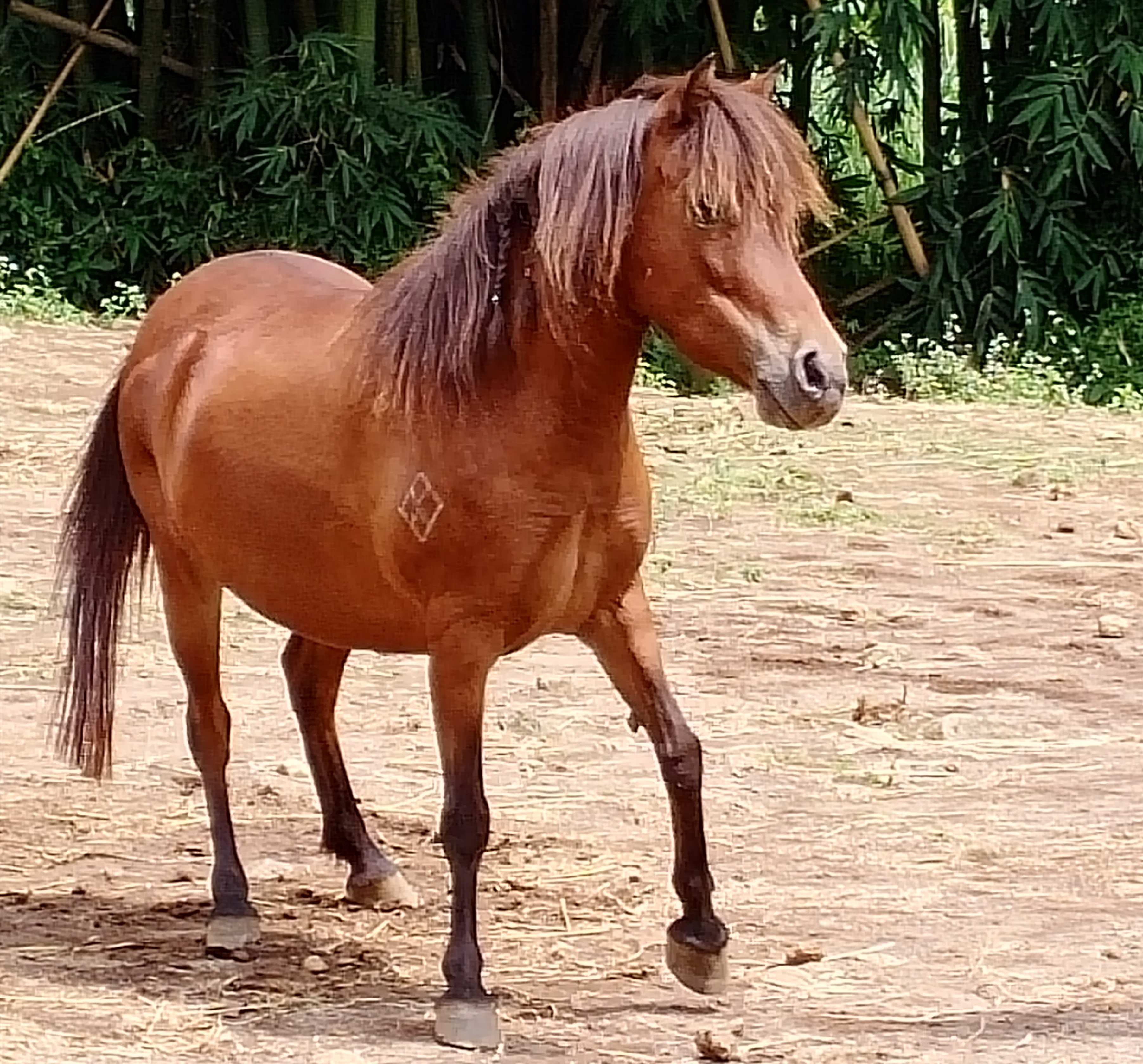 Super Emas Chestnut gelding (2003), Indonesian Sandalwood.
We bought him all these years ago as a "Super Sandalwood", and when the sun shines on his coat it looks golden, (emas); that is why we call him Super Emas. Under his wise and patient leadership, the Havana Horses herd is a peaceful, happy and healthy herd. He is indeed our Super pony: safe with beginners; patient with intermediates, and wise with advanced riders. Whether it is dressage, jumping, racing, or on the trail, he is Super good at it...! Moreover, he is the proud grandfather of April!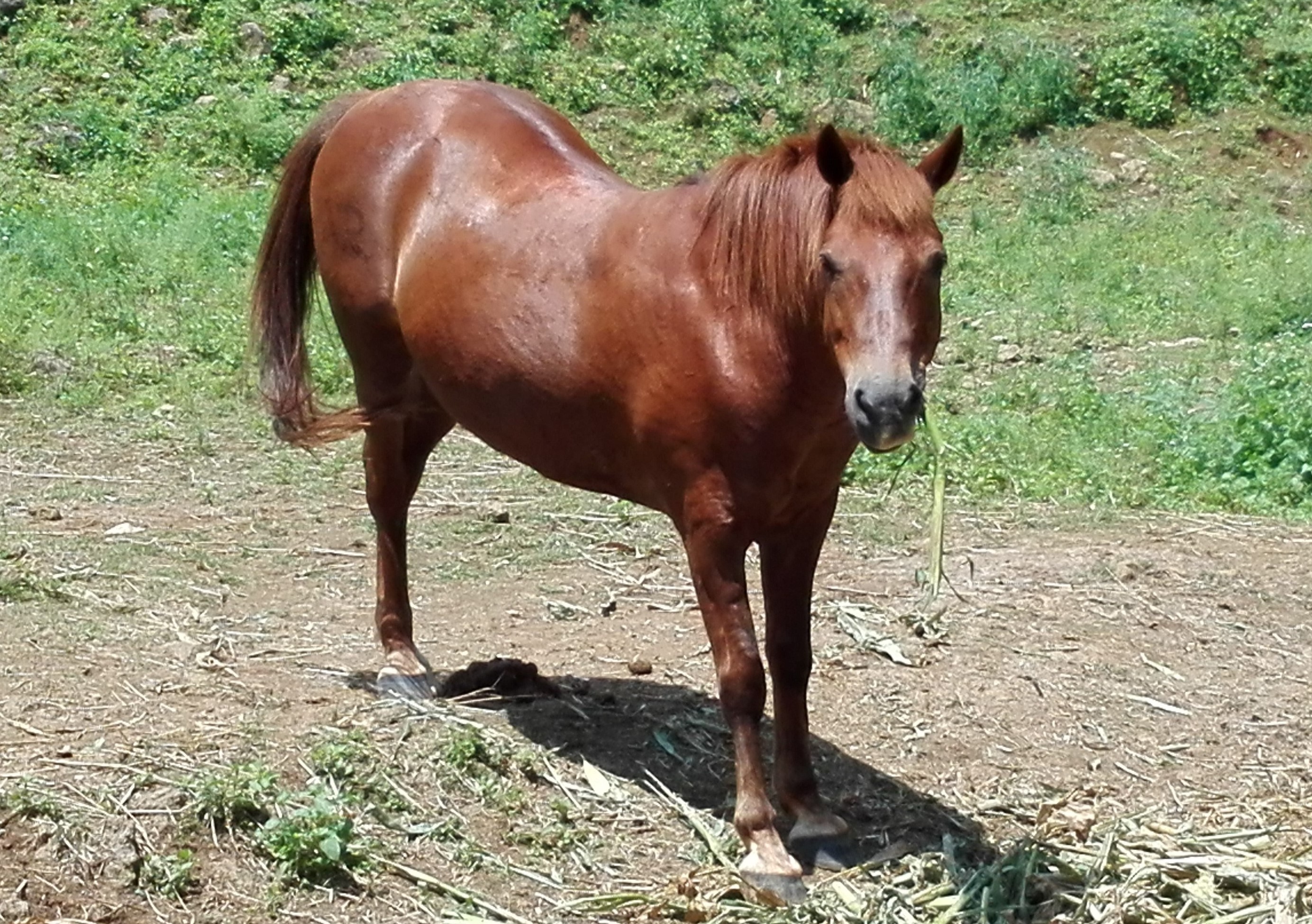 Wulan Bay colt (October 1st, 2021), Indonesian TB.
We are thoroughly delighted with Wulan! Wulan was born in a box but now luckily is growing up in the Havana Horses' herd to be a happy and healthy big baby! He will have a wonderful life, barefoot, bitless, free!