More Pictures
Bitless Bridle
We ride all our horses, whatever their background or previous training, with loose reins and a bitless bridle. The bitless bridles we use are the sidepull, the bitless bridle with wheel, the English hackamore, or just a simple rope halter.
Sidepull
Here are some other sidepull models.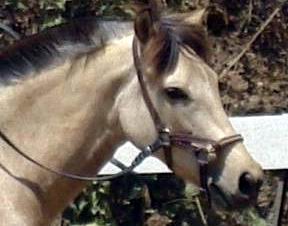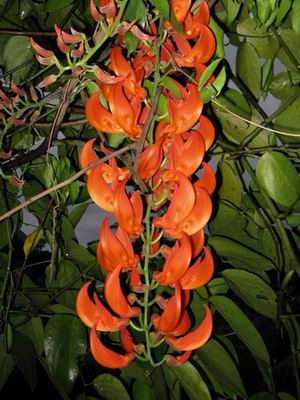 Sun rise at Havana Horses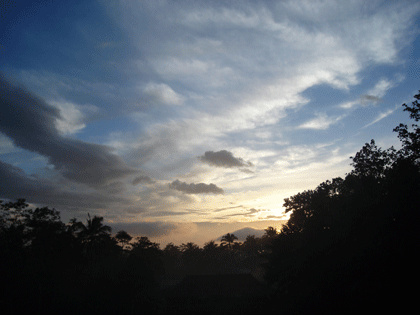 Interesting sites
Ambarawa: Railway Museum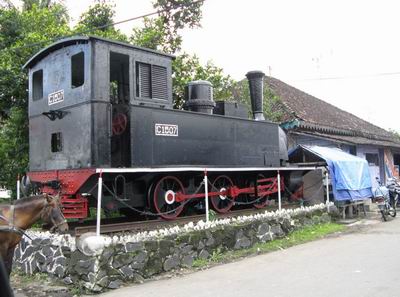 Bandungan: Gedong Songo "The Nine Temples"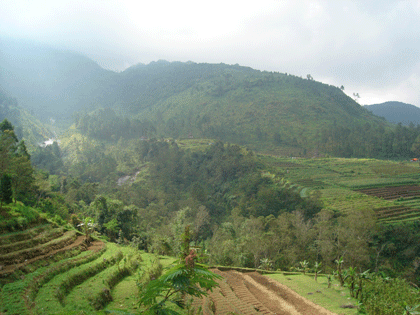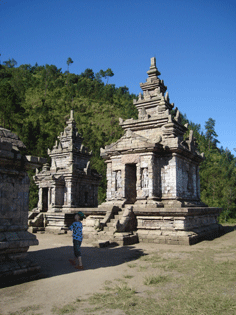 Mount Merapi and Mount Merbabu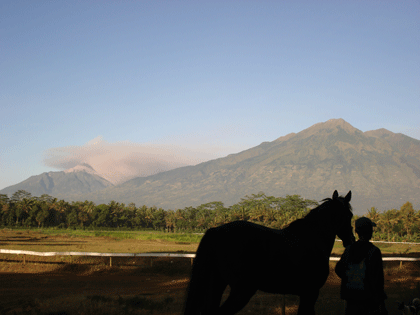 Life in the Village or "Kampung"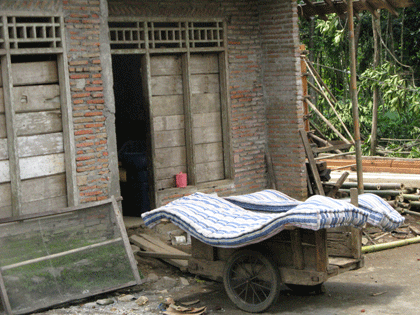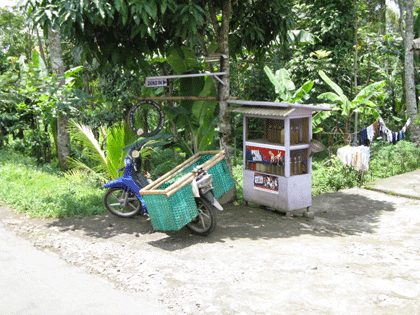 Featuring
Havana Horses has been featuring in several magazines through the years. Below you can download the articles that were published about Havana Horses, around the world.

2017 -The American magazine The Horse's Hoof published our article Running a Riding Centre the Natural Way in their 2016-2017 Winter issue!
2016 - Two articles were published in Horsemanship Magazine (UK).

Holidays for riders: Indonesia! appeared in Horsemanship Magazine's June/July issue.
Barefoot Success: living without shoes appeared August/September 2016.
2010 - Tabloid Kuda was established in Yogyakarta in June 2010 when the first edition was published. Havana Horses wrote a monthly article, on topics concerning natural horse care and natural horsemanship. Unfortunately the magazine ceased to exist after only four months. Below you can download the published articles.
Edisi IV Th. I Oktober 2010 "Perawatan dan latihan kuda secara alami" (Natural horse keeping and natural horsemanship)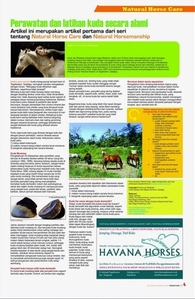 Edisi V Th. I Desember 2010 "Mengapa kuda kita menjadi stress? Tanda-tanda kuda dengan perilaku aneh dan perilaku bahaya (stable vices)" Why do our horses suffer from stress? Strange and dangerous horse behavior (stable vices)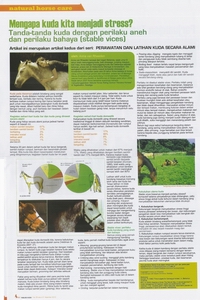 2008 - Derry McCormick from the Equine Science Academy wrote about us in Barefoot in Indonesia! published in The Horse's Hoof - News for Barefoot Hoof Care.