Contact
info@havanahorses.co.id
Jl. Sakinah Tegalwaton
Kec. Tengaran
Salatiga 50775
Havedz Nugroho: +62 81575135911
Anna van Rheeden: +62 81542355473
Where To Find Us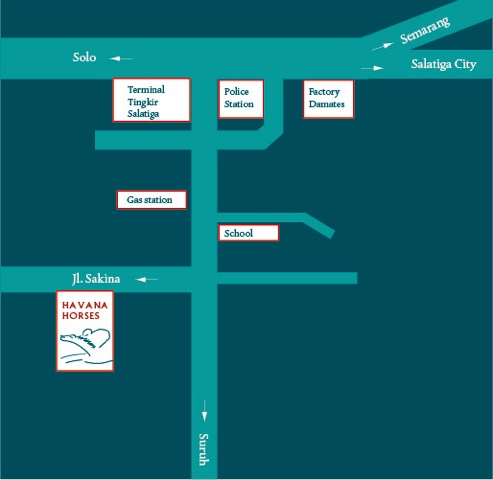 On Google Maps
"A" stands for the Kayu Arum Resort, nearby 'Jl. Jenderal Sudirman', the main shopping street of Salatiga. "B" is where you will find Havana Horses. 'Jl. Tegalwaton' on the map is in reality the 'Jl. Sakinah', our street in the village Tegalwaton.
View
Driving directions to Tegalwaton, Central Java, Indonesia
in a larger map
On Facebook
Hadewych Anna van Rheeden
Havana Horses
Prices mentioned on the Brochure are out-of-date. Today's prices you find on this website.